Harbor Springs Festival of the Book brings renowned, nationally-published authors to Northern Michigan.
See the 2019 Festival presenters below. The final list will be confirmed by early June. Sign up for our newsletter for updates.
Priya Krishna is a food writer who contributes to the New York Times, The New Yorker, Bon Appétit, and more. She is also the author of the college-centric cookbook Ultimate Dining Hall Hacks, and formerly worked for Lucky Peach.
Lisa Ludwinski was born and raised in Michigan and is the owner of Sister Pie, which she started as a home-based business out of her parents' kitchen. Before opening the shop, she trained at New York's Milk Bar and Brooklyn's Four and Twenty Blackbirds. Sister Pie has been featured in Bon Appetit and the New York Times, among other publications.
A bank examiner gone astray, Andrea Nguyen is living out her dream of writing impactful books and teaching others how to cook well. She authored The Pho Cookbook, a 2018 James Beard Award winner and Wall Street Journal best seller, and edited Unforgettable, the biography cookbook about Paula Wolfert that won a 2018 International Association of Culinary Professionals award. Her sixth cookbook, Vietnamese Food Any Day, was selected by the New York Times as one of the best cookbooks of Spring 2019. Andrea has contributed work to publications such as the Washington Post, Wall Street Journal, Lucky Peach, Food & Wine, and Cooking Light.
Chanelle Benz has published short stories in Guernica, Granta.com, Electric Literature, The American Reader, Fence, and The Cupboard, and is the recipient of an O. Henry Prize. Her story collection The Man Who Shot Out My Eye Is Dead was published in 2017 by Ecco. It was named a Best Book of 2017 by the San Francisco Chronicle and one of Electric Literature's 15 Best Short Story Collections of 2017. It was also longlisted for the 2018 PEN/Robert Bingham Prize for Debut Fiction. The Gone Dead (published June 2019 by Ecco) is her debut novel. She currently lives in Memphis, where she teaches at Rhodes College.
Brock Clarke is the author of seven works of fiction. His eighth is the novel Who Are You, Calvin Bledsoe? (Algonquin, August 2019). He is the A. LeRoy Greason Professor of English and Creative Writing at Bowdoin College.
Lydia Fitzpatrick's work has appeared in the The O. Henry Prize Stories, The Best American Mystery Stories, One Story, Glimmer Train, and elsewhere. She was a Wallace Stegner Fellow at Stanford University, a fiction fellow at the Wisconsin Institute for Creative Writing, and a recipient of an Elizabeth George Foundation grant. She graduated from Princeton University and received an MFA from the University of Michigan. She lives in Los Angeles with her husband and daughters. Lights All Night Long is her first novel.
Terry Gamble was born in Pasadena, California. Her first two novels, The Water Dancers and Good Family, are based in Northern Michigan where she spent her childhood summers. The Eulogist is set in Cincinnati, Ohio, where the author's ancestors landed when they emigrated from Northern Ireland in 1819. A Phi Beta Kappa graduate of the University of Michigan, Terry lives in Northern California with her artist husband and an ancient cat.
Amitav Ghosh is the author of the acclaimed and bestselling Ibis trilogy, which includes Sea of Poppies (shortlisted for the 2008 Man Booker Prize), River of Smoke, and Flood of Fire. His other books include The Circle of Reason, which won the Prix Médicis étranger, The Glass Palace, and, most recently, the nonfiction book The Great Derangement. He was awarded the Padma Shri by the Indian government in 2007 and was elected a Fellow of the Royal Society of Literature in 2009. Gun Island (FSG, September 2019) is his most recent novel.
Deborah Goodrich Royce has been a soap star, a story editor, a preservationist, a volunteer, a wife, and a mother—arguably not so different from most women, wearing many hats over the course of a life. Her debut novel, the literary thriller, Finding Mrs. Ford, will be published in June 2019. She lives in Greenwich, CT.
Juliet Grames was born in Hartford, Connecticut, and grew up in a tight-knit, Italian-American family. A book editor, she has spent the last decade at Soho Press, where she is Associate Publisher and curator of the Soho Crime imprint. The Seven or Eight Deaths of Stella Fortuna (Ecco, May 2019) is her first novel.
Angie Kim moved as a preteen from Seoul, South Korea, to the suburbs of Baltimore. She attended Stanford University and Harvard Law School, where she was an editor of the Harvard Law Review, then practiced as a trial lawyer at Williams & Connolly. Her stories have won the Glamour Essay Contest and the Wabash Prize in Fiction, and appeared in numerous publications including the New York Times, Salon, Slate, Southern Review, Sycamore Review, Asian American Literary Review, and PANK. Kim lives in northern Virginia with her husband and three sons. Miracle Creek is her first novel.
Lillian Li is the author of the novel Number One Chinese Restaurant. Her work has been published in the New York Times, Granta, Guernica, Glimmer Train, Bon Appetit, and Jezebel. Originally from the D.C. metro area, she lives in Ann Arbor.
2019 Good Hart Artist Residency - Resident Writer
Meagan Lucas is originally from St. Joseph Island, Ontario, but now lives in the mountains of western North Carolina with her husband and two children. She is a graduate of Wilfrid Laurier University (BA History), Ferris State University (M.Ed. Curriculum and Instruction), and Southern New Hampshire University (MA English and Creative Writing). She teaches English Composition at Asheville-Buncombe Technical Community College, and is the Fiction Editor at Barren Magazine. For fun she haunts bookstores, walks beaches, murders houseplants slowly, and reads. Meagan's recent short fiction appears in the Santa Fe Writer's Project, Same, New Southern Fugitives, and Still: The Journal. She won the 2017 Scythe Prize for fiction and has been nominated for the Pushcart Prize. Her debut novel, Song Birds and Stray Dogs is forthcoming summer 2019.
Téa Obreht is the author of The Tiger's Wife, a finalist for the National Book Award and winner of the 2011 Orange Prize for Fiction. An international bestseller, it has sold over a million copies worldwide, with rights sold in 37 countries. Obreht was a National Book Foundation 5 Under 35 honoree and was named by The New Yorker as one of the 20 best American fiction writers under 40. She was the 2013 Rona Jaffe Foundation fellow at the Cullman Center for Scholars and Writers and was a recipient of the 2016 National Endowment for the Arts fellowship. Her new novel, Inland (Random House, August 2019), reimagines the mythical narrative of the West. She was born in Belgrade, in the former Yugoslavia, in 1985 and has lived in the United States since the age of twelve. She currently lives in New York City and teaches at Hunter College.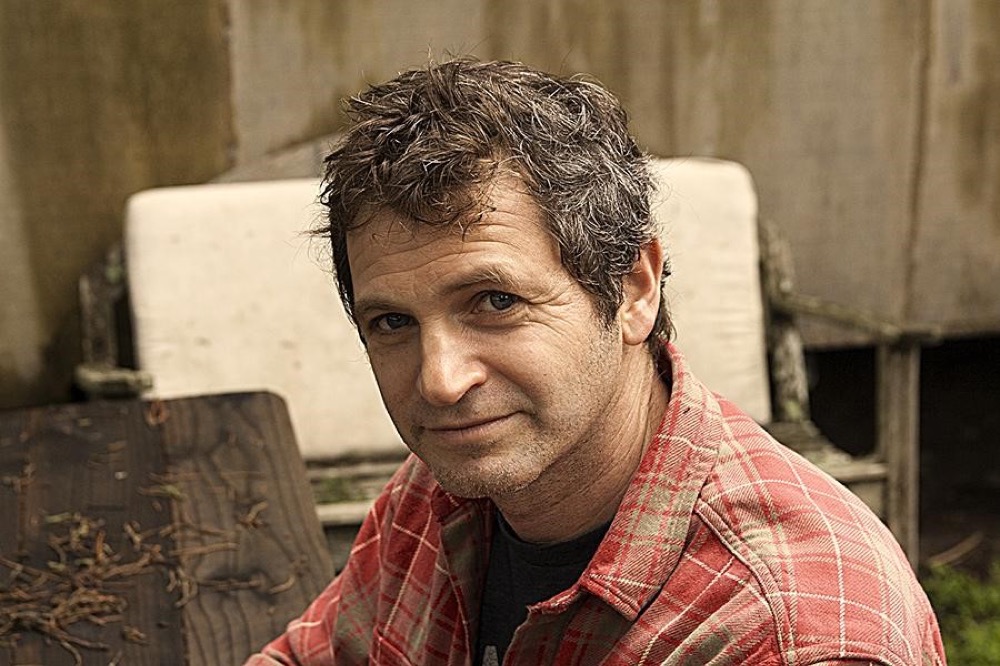 Peter Orner is the author of two novels, The Second Coming of Mavala Shikongo and Love and Shame and Love, and two story collections, Esther Stories and Last Car Over the Sagamore Bridge. His latest book, Am I Alone Here?, a memoir, was a finalist for the National Book Critics Circle Award. Orner's fiction and non-fiction have appeared in the New York Times, Atlantic Monthly, Granta, Paris Review, McSweeney's, Southern Review, and many other publications. Stories have been anthologized in Best American Stories and twice received a Pushcart Prize. Orner has been awarded the Rome Prize from the American Academy of Arts and Letters and the American Academy in Rome, a Guggenheim Fellowship, a two-year Lannan Foundation Literary Fellowship, as well as a Fulbright to Namibia. Currently, he is a Professor of English and Creative Writing at Dartmouth College and lives with his family in Norwich, Vermont. Maggie Brown & Others (Little, Brown, July 2019) is his most recent short story collection.
Andromeda Romano-Lax is the author of The Spanish Bow, a New York Times Editors' Choice that has been translated into 11 languages, The Detour, and Behave, as well as numerous works of nonfiction. She teaches creative writing and is a co-founder of 49 Writers, a statewide literary organization. Plum Rains is her most recent novel. She lives on Vancouver Island.
Steven Rowley is the bestselling author of Lily and the Octopus, which has been translated into nineteen languages. He has worked as a freelance writer, newspaper columnist, and screenwriter. Originally from Portland, Maine, Rowley is a graduate of Emerson College. He currently resides in Los Angeles. The Editor is his second novel.
Cathleen Schine is the author of They May Not Mean to, But They Do, The Three Weissmanns of
Westport, The Love Letter, and The Grammarians (Sarah Crichton Books, September 2019) among other novels. She has contributed to The New Yorker, New York Review of Books, New York Times Magazine, and New York Times Book Review. She lives in Los Angeles.
Julie Schumacher, a professor of Creative Writing and English at the University of Minnesota, is the author of ten books, including the national bestseller Dear Committee Members, winner of the Thurber Prize for American Humor. Ms. Schumacher is the first woman to have won the Thurber Prize. Schumacher's essays and short stories have appeared in the Atlantic, New York Times, Wall Street Journal, Chronicle for Higher Education and other publications; her most recent novel is The Shakespeare Requirement.
Elliot Ackerman is the author of several novels including Dark at the Crossing, which was a finalist for the National Book Award, and most recently Waiting for Eden. His writings appear in Esquire, the New Yorker, the Atlantic, and the New York Times Magazine, among other publications, and his stories have been included in The Best American Short Stories and The Best American Travel Writing. He is both a former White House Fellow and Marine, and served five tours of duty in Iraq and Afghanistan, where he received the Silver Star, the Bronze Star for Valor, and the Purple Heart. His latest book, Places and Names: On War, Revolution, and Returning (Penguin Press, June 2019) is his first work on nonfiction. He divides his time between New York City and Washington, D.C.
Ben Fountain's most recent book is Beautiful Country Burn Again: Democracy, Rebellion, and Revolution, which examines the 2016 presidential election from within and without while trying to make sense of our increasingly unhinged national life. He is also the author of a story collection, Brief Encounters with Che Guevara, and a novel, Billy Lynn's Long Halftime Walk, which was adapted into a feature film by three-time Oscar winner Ang Lee. Fountain's work has received the PEN/Hemingway Award, the National Book Critics' Circle Award, the Los Angeles Times Book Prize, an O.Henry Award, two Pushcart Prizes, and the Barnes & Noble Discover Award for Fiction, and has been a finalist for the National Book Award in both the U.S. and the U.K. (international authors division). He lives in Dallas, Texas.
James Geary is the deputy curator of the Nieman Foundation for Journalism at Harvard and the author of five books, including Wit's End: What Wit Is, How It Works, and Why We Need It, I Is an Other: The Secret Life of Metaphor and How It Shapes the Way We See the World, and the New York Times bestseller, The World in a Phrase: A Brief History of the Aphorism. Geary has performed, given talks and/or conducted writing workshops at, among other venues, TED, Live from the New York Public Library, the Bread Loaf Writer's Conference, the Sun Valley Writer's Conference, and the Edinburgh Book Festival. He likes to juggle.
Jeff Gordinier is the food and drinks editor of Esquire and a frequent contributor to the New York Times, where he was previously a reporter. He is the author of X Saves the World and coeditor of the essay collection Here She Comes Now. His upcoming book, Hungry (Tim Duggan Books, July 2019) combines food writing, adventure and travelogue. He lives north of New York City with his wife, Lauren Fonda, and his four children.
Jane Mount is an illustrator, author, designer, and founder of Ideal Bookshelf, a company that makes things for people who love books, including Bibliophile: An Illustrated Miscellany. She lives on Maui, in Hawaii.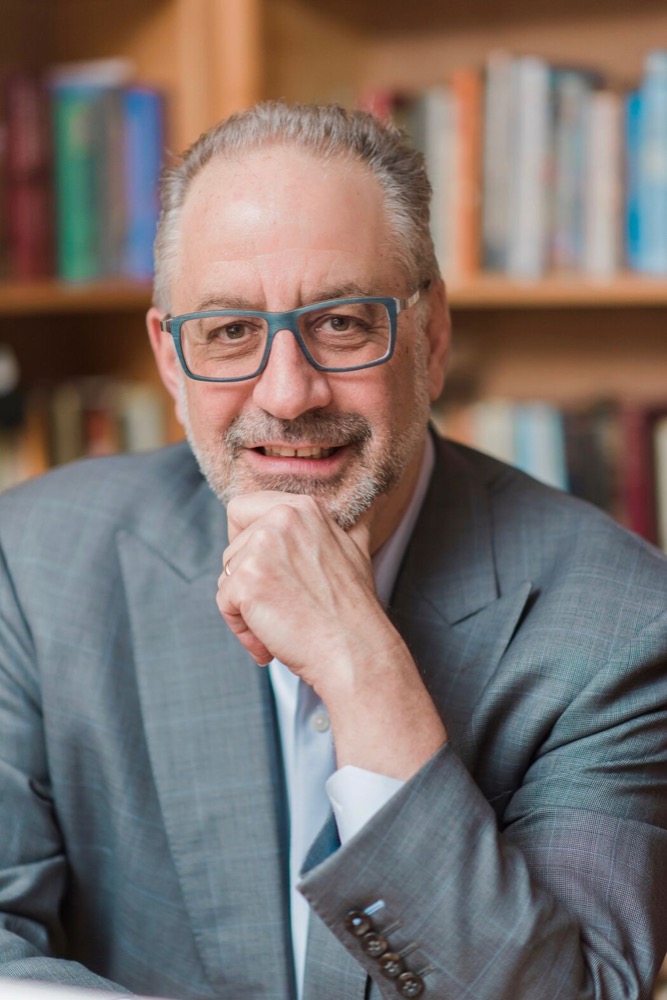 James Mustich began his career in bookselling at an independent bookstore in Briarcliff Manor, New York in the early 1980s. In 1986, he co-founded the acclaimed book catalog, A Common Reader, and was its guiding force for two decades. He has subsequently worked as an editorial and product development executive in the publishing industry. 1,000 Books to Read Before You Die is his first book. He lives with his wife, Margot, in Connecticut.
Mary Norris worked for the New Yorker as a copy editor and query proofreader for more than thirty years. Her first book, Between You & Me: Confessions of a Comma Queen, is a New York Times best-selling book about her years at the New Yorker. Her second book, Greek to Me: Adventures of the Comma Queen combines her love of language with her love of Greece. Originally from Cleveland, Ohio, Norris now lives in New York and Rockaway.
Jim Ottaviani is a New York Times bestselling author who began writing graphic novels about scientists in 1997. His books include The Imitation Game (a biography of Alan Turing), Primates (a biography about Jane Goodall, Dian Fossey, and Biruté Galdikas), Feynman (a biography about the Nobel prize–winning physicist, bongo-playing artist, and raconteur Richard Feynman), and most recently, Hawking (First Second, July 2019; a gripping biography of Stephen Hawking, one of the most important scientists of our time).
David Baker is the author of twelve books of poetry, including Theodore Roethke Memorial Poetry Prize winner Never-Ending Birds, and six books of prose. Among his awards are prizes and grants from the Guggenheim Foundation, National Endowment for the Arts, Mellon Foundation, and Society of Midland Authors. He holds the Thomas B. Fordham Chair at Denison University in Granville, Ohio, where he lives, and is poetry editor of the Kenyon Review. Swift is his most recent collection of poetry.
Tina Chang was raised in New York City. She is the first female to be named Poet Laureate of Brooklyn and is the author of the collections of poetry Hybrida, Of Gods & Strangers, and Half-Lit Houses . She is also the co-editor of the W.W. Norton anthology Language for a New Century: Contemporary Poetry from the Middle East, Asia, and Beyond. She is the recipient of awards from the New York Foundation for the Arts, Academy of American Poets, Poets & Writers, the Ludwig Vogelstein Foundation, and the Van Lier Foundation among others. She teaches poetry at Sarah Lawrence College and she is also a member of the international writing faculty at the City University of Hong Kong.
B.H. Fairchild is the author of seven collections of poetry, including The Arrival of the Future; Local Knowledge; The Art of the Lathe, which was a finalist for the National Book Award and also received the Kingsley Tufts Poetry Award, the William Carlos Williams Award, the PEN West Poetry Award, and the California Book Award; Early Occult Memory Systems of the Lower Midwest, which received the National Book Critics Circle Award and the Bobbitt National Prize for Poetry from the Library of Congress; Usher; and The Blue Buick: New and Selected Poems, which was one of two books of poetry chosen for the ALA 2015 Notable Books List and was nominated for the Pulitzer Prize. He has been awarded Guggenheim, NEA, and Rockefeller (Bellagio) fellowships and has twice appeared in The Best American Poetry.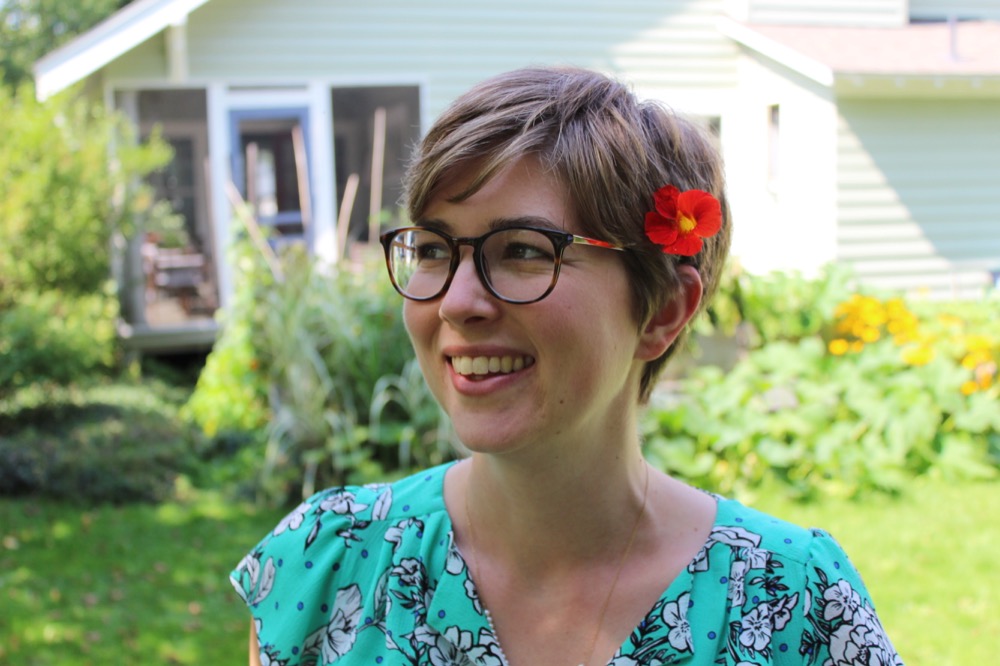 Rebecca Lehmann is the author of the poetry collections Ringer, winner of the 2018 Donald Hall Prize for Poetry, and Between the Crackups. Her poetry and creative nonfiction have appeared in Tin House, Boston Review, Ploughshares, Copper Nickel and other venues. She lives in South Bend, Indiana, where she is an Assistant Professor of English at Saint Mary's College.
Prageeta Sharma is the author of the poetry collections Grief Sequence (Wave Books, September 2019), Undergloom, Infamous Landscapes, The Opening Question, which won the 2004 Fence Modern Poets Prize, and Bliss to Fill. She is the founder of the conference Thinking Its Presence: Race, Creative Writing, Literary Studies and Art. A recipient of the 2010 Howard Foundation Award, she has taught at the University of Montana and now teaches at Pomona College.
Will Hillenbrand is a children's author and illustrator from Cincinnati whose published works include over 65 books. In his work, he uses a combination of traditional drawing methods and direct impression media to create his magical illustrations. Will is the first Illustrator and Author in Residence at Kent State University and is a member of the National Advisory Board at the University of Findlay's Mazza Museum in Findlay, Ohio. Mighty Reader and the Big Freeze inspires even the most reluctant of readers to discover what there is to love about books.
Holly M. McGhee is the author of the New York Times bestselling picture book Come With Me and the middle-grade novel Matylda, Bright & Tender, an Amazon, Bank Street, and ABC Best Book of the Year. Her newest picture book, Listen (Roaring Brook Press, September 2019) shares a beautiful lesson in empathy. She divides her time between New York City, where she helps bring books she loves into the world as a literary agent, and Maplewood, New Jersey.
Jodi McKay lives in Grosse Pointe Farms, Michigan with her husband, son, and two furry friends. She has two books published by Albert Whitman & Co.: Where are the Words? and, most recently, Pencil's Perfect Picture. Jodi is co-regional advisor for SCBWI-MI. For more, visit jodimckaybooks.com.
Juana Medina was born and raised in Bogotá, Colombia. She is the illustrator of Smick! by Doreen Cronin and Lena's Shoes Are Nervous: A First-Day-of-School Dilemma by Keith Clabrese. Juana Medina is also the author-illustrator of 1 Big Salad, Sweet Shapes, and Juana & Lucas, which won the 2017 Pura Belpré Author Award. She lives with her family in Washington, DC.
Lindsay Moore is an author and illustrator with roots in Northern Michigan. Her debut picture book, Sea Bear: A Journey for Survival, is both a celebration of a polar bear's life in the Arctic and a quiet call for conservation.
Mitali Perkins has written many award-winning books for young readers. Her novel, You Bring the Distant Near, was a Walter Honor Book and a National Book Award Nominee, won the South Asia Book Award, and received six starred reviews, in addition to other accolades. Mitali was born in Kolkata, India, and has lived in Bangladesh, England, Thailand, Mexico, Cameroon, and Ghana. She currently resides in Northern California. Between Us and Abuela: A Family Story from the Border (Farrar, Straus & Giroux, September 2019), with illustrations by Sara Palacios, is her debut picture book.
Sarah Stewart & David Small
Husband-and-wife duo Sarah Stewart and David Small have worked together on several picture books, including The Gardener, a Caldecott Honor Book, among many other awards; and The Library, loved around the world. Small has also illustrated other acclaimed books, including the 2001 Caldecott Medal winner, So You Want to Be President?, by Judith St. George, and his graphic memoir for adults, Stitches, finalist for the National Book Award. Stewart and Small live in a historic home filled with thousands of books on a bend of the St. Joseph River in Michigan. This Book of Mine (Farrar, Straus & Giroux, August 2019) is their most recent collaboration.
Sarah R. Baughman is a children's author who taught middle and high school English in the United States, China, Bolivia, and Germany. After six years in rural Vermont, Sarah now lives with her husband and two children in her home state of Michigan, where she spends as much time as possible in the woods and water. The Light in the Lake (Little, Brown, September 2019) is her debut novel.
Carolyn Crimi is the author of several books for children, including Where's My Mummy?, Henry and the Buccaneer Bunnies, Henry and the Crazed Chicken Pirates, and There Might Be Lobsters. Weird Little Robots (Candlewick, September 2019) is her first novel. She lives in Illinois.
Russell Ginns is a writer and game designer who specializes in puzzles, songs, and smart fun. He has worked on projects for a wide variety of organizations, corporations, and publications, including Sesame Workshop, Girl Scouts of America, Nintendo, and Scientific American. Russell lives and writes in Washington, D.C. He is the author of Samantha Spinner and the Super-Secret Plans and Samantha Spinner and the Spectacular Specs.
Kate Hannigan mines history for her fiction and nonfiction, and especially loves digging up remarkable but forgotten figures. Her historical fantasy series for middle-grade readers, CAPE (Aladdin, August 2019), features superheroes fighting to save the world alongside real-life, barrier-breaking heroes of World War II. Her historical fiction, The Detective's Assistant, tells the story of America's first woman detective and won the 2016 Golden Kite Award for best middle-grade novel.
Denis Markell has written all sorts of things, from sitcoms to off-Broadway musicals, but nothing has given him as much enjoyment or satisfaction as writing novels for kids—the puzzle-packed mystery Click Here to Start and the Dungeons & Dragons-inspired adventure The Game Masters of Garden Place. He lives in Brooklyn with his wife, illustrator Melissa Iwai, and his son, Jamie. Although their apartment is not haunted, they suspect their Shiba Inu puppy, Nikki, might be demonically possessed.
Mae Respicio is author of the middle grade novels The House That Lou Built, which won a 2019 APALA Honor Title award in Children's Literature, and the forthcoming Any Day With You (Wendy Lamb Books/Random House). Mae lives in the San Francisco Bay Area with her family, where on most writing days she's fueled by iced coffee—and fear of the blank page.
Steve Sheinkin is the acclaimed author of fast-paced, cinematic nonfiction histories for young readers. His accolades include a Newbery Honor, three Boston Globe-Horn Book Awards, a Sibert Medal, and three National Book Award finalist honors. His lives in Saratoga Springs, New York, with his wife and two children. Born to Fly: The First Women's Air Race Across America (Roaring Brook, September 2019) is his most recent work.
Jasmine Warga is the author of Other Words For Home (Balzer + Bray, May 2019), Here We Are Now, and My Heart and Other Black Holes. Her books have been translated into over twenty-five languages. She currently lives in Chicago with her family.
New York Times bestselling author Dan Wetzel has been a Yahoo Sports national columnist since 2003. He's covered events and stories around the globe, including college football, the NFL, the MLB, the NHL, the NBA, the UFC, the World Cup, and the Olympics. For years, he's been called America's best sports columnist, appeared repeatedly in the prestigious Best American Sports Writing, and been honored more than a dozen times by the Associated Press Sports Editors. Epic Athletes: Tom Brady and Epic Athletes: Serena Williams (Henry Holt, August 2019) continue his series of sports biographies for middle readers.
Born in Los Angeles, Sara Faring is a multilingual Argentine-American fascinated by literary puzzles. After working in investment banking at J.P. Morgan, she worked at Penguin Random House. She holds degrees from the University of Pennsylvania in International Studies and from the Wharton School in Business. She currently resides in New York City. The Tenth Girl (Imprint, September 2019) is her debut novel.
Jennifer Mathieu is the author of Devoted, Afterward, and The Truth About Alice, the winner of the Children's Choice Teen Debut Author Award. Her 2017 novel Moxie is being developed into a film directed by Amy Poehler for Netflix. Jennifer teaches high school English in Texas, where she lives in the Houston area with her husband and son. Her new work is The Liars of Mariposa Island (Roaring Brook, September 2019.)
Rory Power grew up in Boston, received her undergraduate degree at Middlebury College, and went on to earn an MA in prose fiction from the University of East Anglia. She lives in Massachusetts. Wilder Girls is her first novel.
Tim Wynne-Jones is the accomplished author of numerous young adult novels, including The Emperor of Any Place, Blink & Caution, The Uninvited, and The Ruinous Sweep. The Starlight Claim revisits the site of (and some characters from) his acclaimed novel The Maestro a generation later. In 2012 Tim Wynne-Jones was named an Officer of the Order of Canada for his services to literature. He lives in Ontario, Canada.